Valley Student Ministry
WHO WE ARE
Our Student Ministry at Valley is called VSM- Valley Student Ministry.
Our desire is to see students encounter God, be equipped to have healthy relationships with others, and be an example to the world around them. We are dedicated to providing a fun place for students (6th -12th grade) to connect with God, with other students, and with older committed leaders.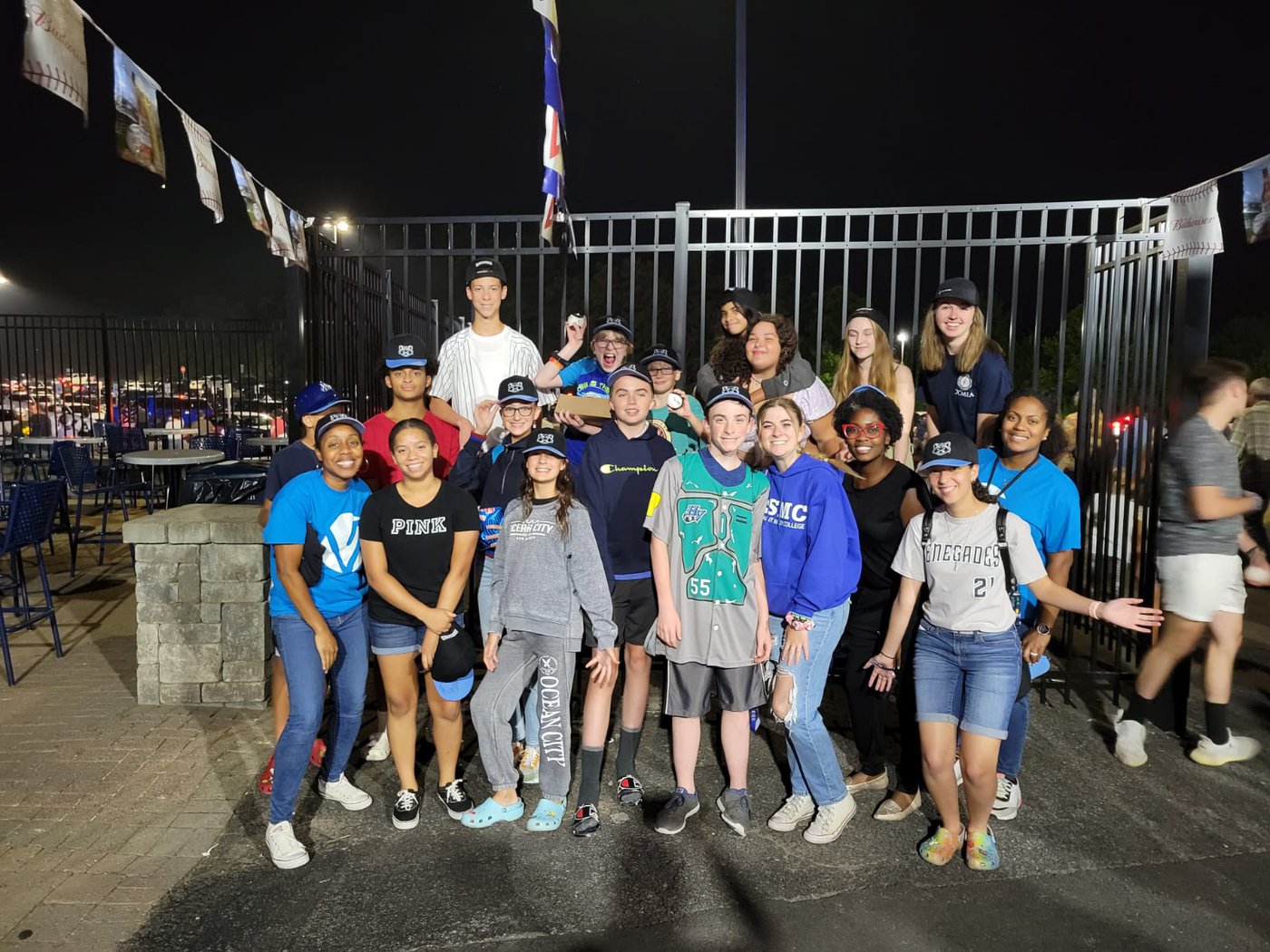 WHAT TO EXPECT
At VSM Friday night gatherings students will experience biblical teaching, games, and community with others as they connect in small groups with adult leaders for discussion and prayer.
Our typical Friday night goes as follows:
630-7pm - Hang out time (pool, ping pong, video games, Uno, etc.)
7-715pm - Group Game
715-745pm - Announcements and message time
745-805pm - Small Groups Time (Students break out into age-appropriate small groups. Leaders ask discussion questions to go deeper about the message)
805-830pm - Group Activity
Students will learn what it means to follow after Christ, in a safe place to ask questions, and find truth. We exist to help students discover the plans and purpose God has for their lives in an environment that is designed just for them.
2023 Upcoming Events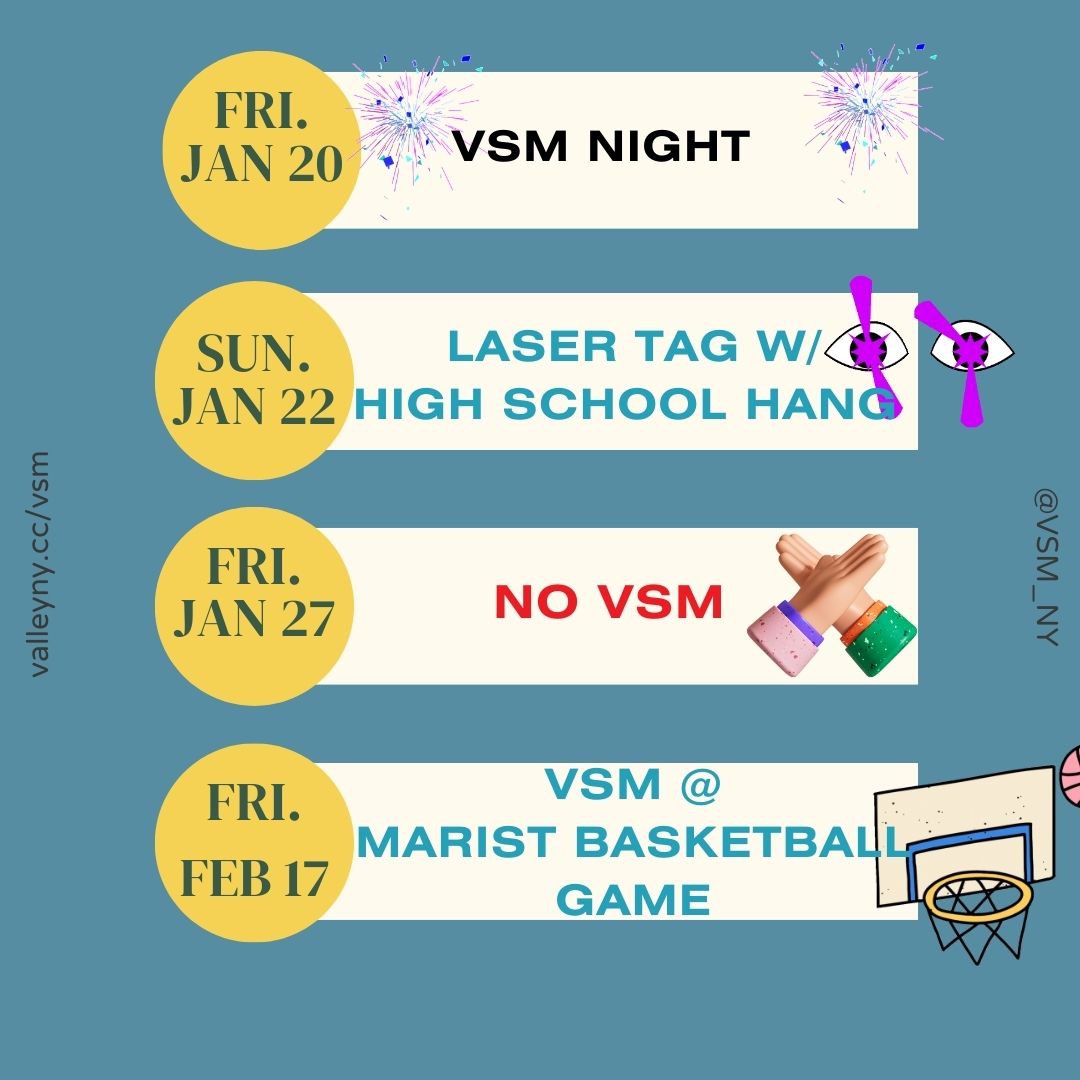 **Volunteer Training Day**
Want to invest in the next generation?
Love to pulverize students at Dodgeball?
Got skills you want to share?
Then become a volunteer at VSM!!!
Get the proper training to coach the next generation.
Sign up below.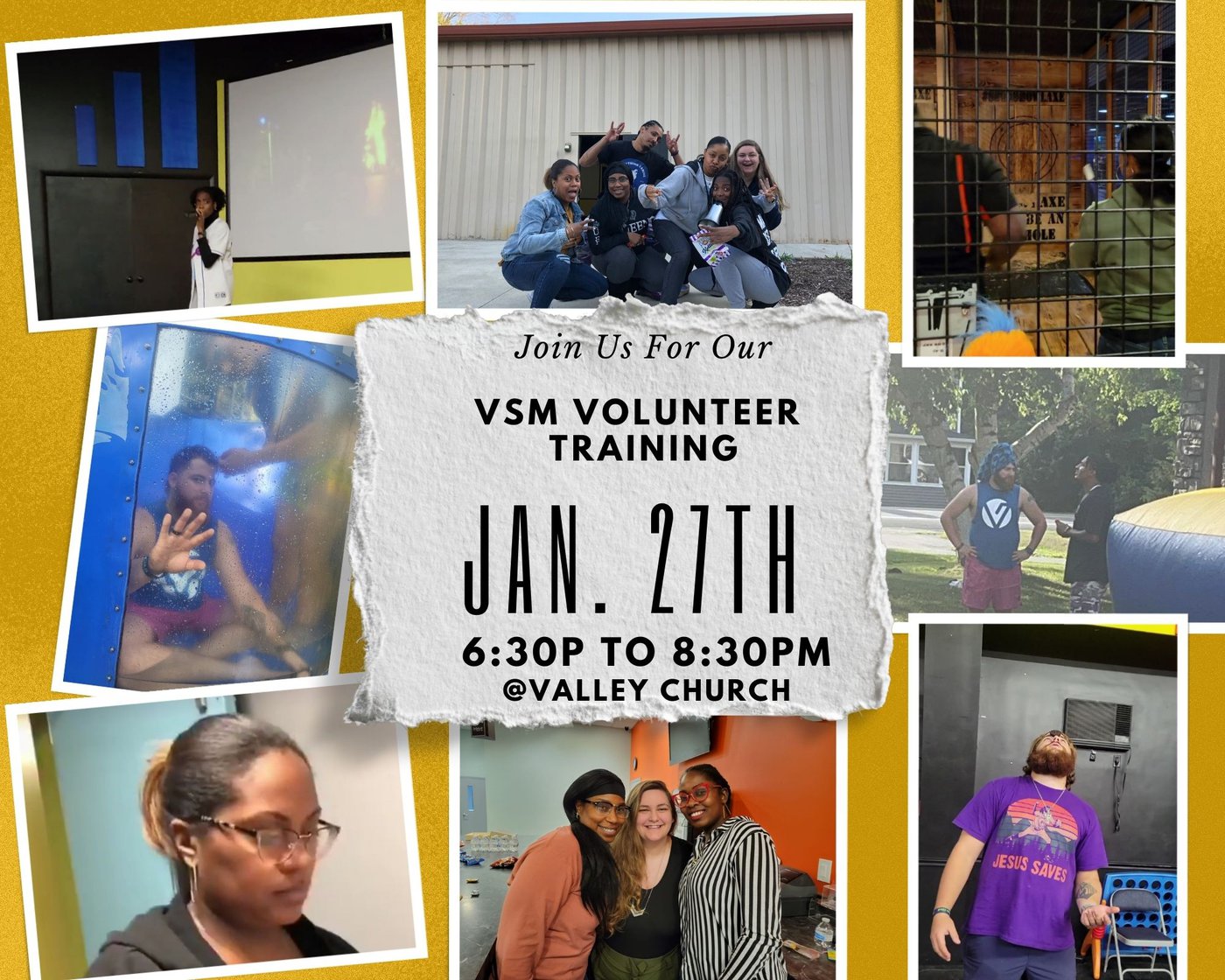 Marist Basketball Game w/ VSM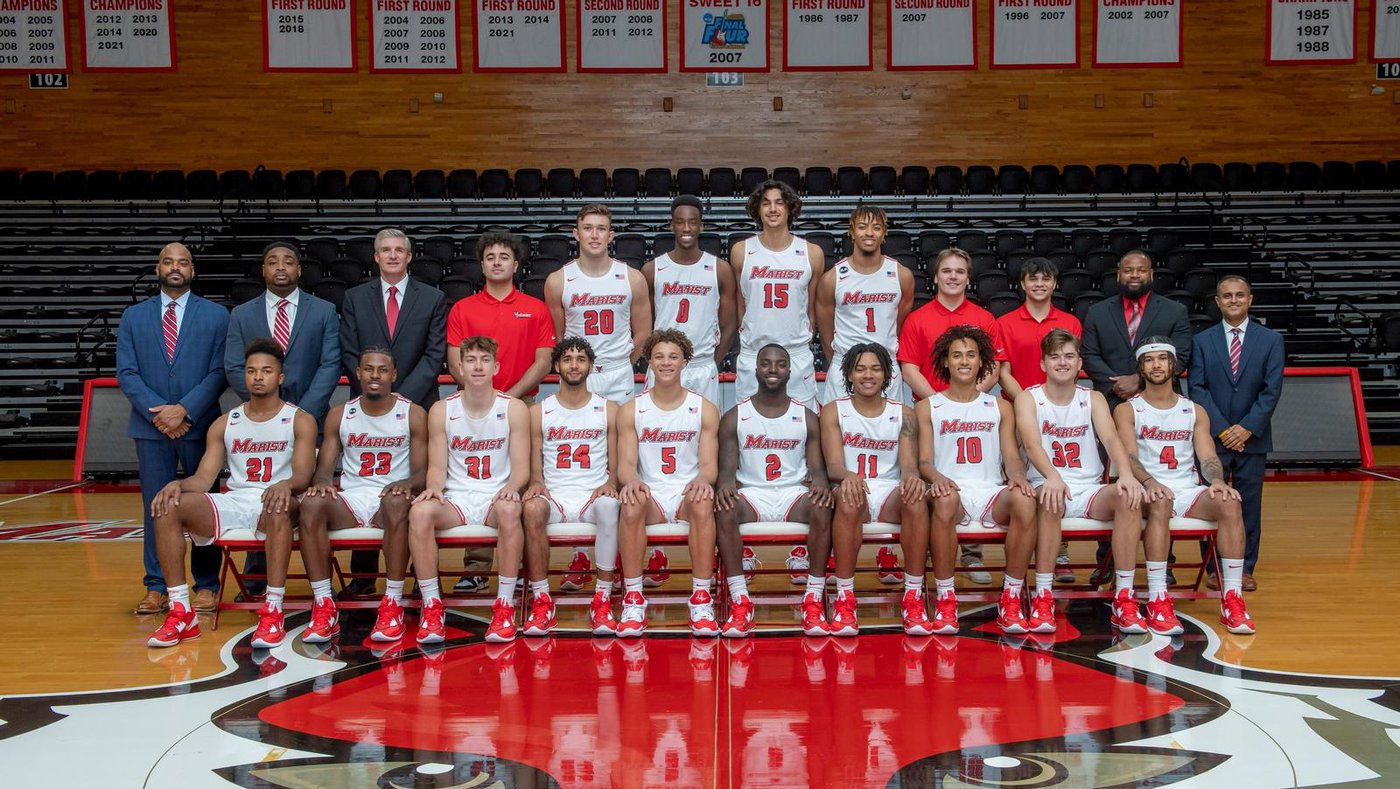 Friday, February 17th, we are cheering on the Marist Men's Basketball Team against Fairfield.
Game starts at 7:00pm
Tickets are free, but you MUST sign up to RESERVE a spot by Wednesday, February 15th.
Bring money $$$ to buy drinks/snacks/merch at the Concession stand.
Marist Men's Basketball vs. Fairfield
Friday, February 17th at 7:00 PM
MCCANN ARENA
15 Champagnat Way Poughkeepsie, NY 12601
Drop off will be at 6:30pm at the McCann Arena entrance.
Pick up is TBD.
For more information contact...
Michelle Dancey (Director of High School)
Michelle@valleyny.cc
Alyce Snead (Director of Middle School)
Alyce@valleyny.cc
Follow us @VSM_NY