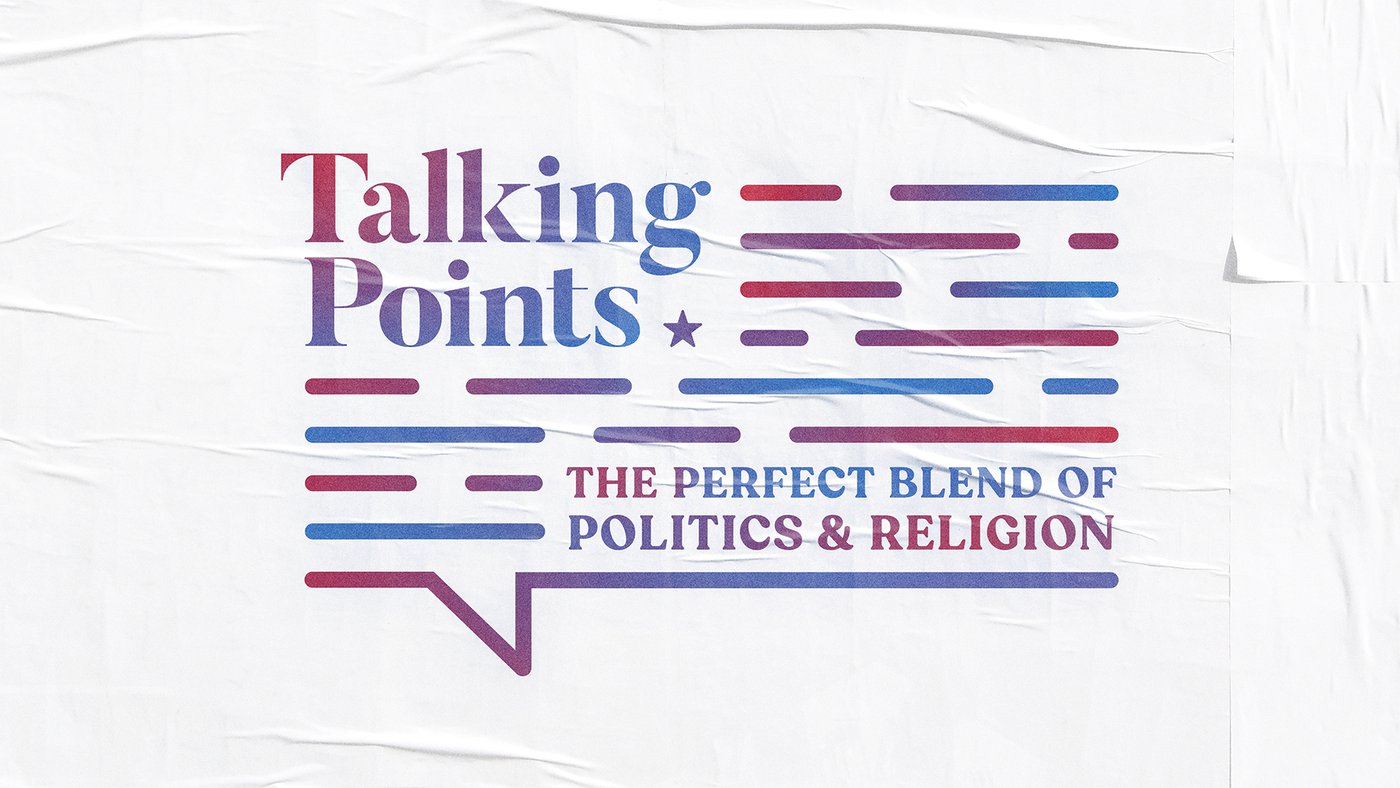 Talking Points – "Choosing Sides"
Are we willing to put our faith filters ahead of our political filters?
Disagree politically — Love unconditionally — Pray for unity
"Jesus didn't come to take sides. He came to take over!" —Dr. Tony Evans
"The Law of Christ"
(John 13:34-35 NIV) A new command I give you: Love one another. As I have loved you, so you must love one another. By this everyone will know that you are my disciples, if you love one another."
(Galatians 6:2 NIV) Carry each other's burdens, and in this way you will fulfill the law of Christ.
Informed Conscience?
We should all be... disturbed, irritated and convicted… by the same things.
Historically, "The Law of Christ" informed Conscience
"Slavery is the result of sin."
-St. Augustine, a Christian bishop in the 4th century AD
Scripture didn't require it. Love did.
In 318, after embracing Christianity... Emperor Constantine declared infanticide a crime.
In 374, Emperor Valentinian made "Exposure" a capital offense.
1. The Law of Christ Informs Conscience
2. The Law of Christ Informs Knowledge and Wisdom
3. The Law of Christ Informs Policy, Platform, and Legislation
"Where you stand depends on where you sit."
Political views and values...are shaped by..
Where we live
How we were raised
Where we were educated
If we were educated
What we've been told
What we've seen
What we've experienced
What we've seen others experience
The "Law of Christ" Informs:
Conscience,
Knowledge and Wisdom,
Policy, Platform, and Legislation
The Way Forward:
1. Listen
Listen to people who don't experience the world the way you do.
2. Learn
Be interested. "Pay attention to the frontiers of your ignorance".
3. Love
Never burn a relational bridge over a political view.
The you beside you is more precious to God than your potentially flawed political view.
(Romans 5:8 NIV) But God demonstrates his own love for us in this: While we were still sinners, Christ died for us.
Disagree Politically
Love Unconditionally
Pray for Unity