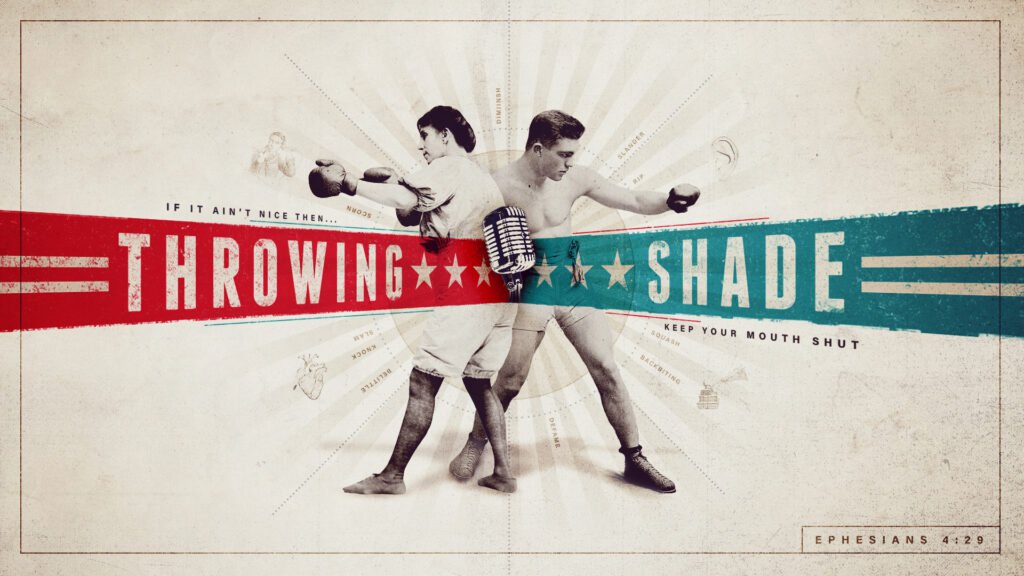 Whatever
Don't use foul or abusive language. Let everything you say be good and helpful, so that your words will be an encouragement to those who hear them. (Ephesians 4:29 NLT)
Our WORDS reveal our HEART.
Our heart is deciding the course and quality of our life.
"Whatever" is an apathetic attitude towards another.
Apathy: lack of interest, enthusiasm, or concern.
Patient persistence pierces through indifference; Gentle speech breaks down rigid defenses. Proverbs 25:15 (MSG)
"We may have found a cure for most evils, but we have found no remedy for the worst of them of all – the apathy of human beings." Helen Keller
And then many will fall away and betray one another and hate one another. And many false prophets will arise and lead many astray. And because lawlessness will be increased, the love of many will grow cold. But the one who endures to the end will be saved. And this gospel of the kingdom will be proclaimed throughout the whole world as a testimony to all nations, and then the end will come. Matthew 24:10–14 (ESV)
Red flags that show you have a "Whatever" attitude
Don't want to get involved
"Good as it Gets" mentality
Taking things for granted
"Whatever" believes people are not worth the effort.
"Opposite of love isn't hate but is indifference"
Ellie Wiesel (Holocaust survivor)
What to do with a "whatever" attitude growing in our hearts?
1) Stop complaining
Do everything without complaining and arguing, so that no one can criticize you. Live clean, innocent lives as children of God, shining like bright lights in a world full of crooked and perverse people. Philippians 2:14-15 (NLT)
2) Focus on the good
We are hard pressed on every side, but not crushed; perplexed, but not in despair; persecuted, but not abandoned; struck down, but not destroyed.
2 Corinthians 4:8-9 (NIV)
3) Keep a tender heart
So, as those who have been chosen of God, holy and beloved, put on a heart of compassion, kindness, humility, gentleness and patience;
Colossians 3:12 (NASB)
5) Accept your assignment
So we are Christ ambassadors; God is making his appeal through us. We speak for Christ when we plead, "Come back to God!" 2 Corinthians 5:20 (NLT)
6) Follow the leader
"A new command I give you: Love one another. As I have loved you, so you must love one another. By this everyone will know that you are my disciples if you love one another." John 13:34-35 (NIV)
When you focus on yourself with a WHATEVER attitude, you magnify your misery. But with God's help, when you focus on others, you multiply your ministry.